Technology Leader
As the pioneer and leading brand in innovation for over 55 years, Auto Crane sets the industry standard in telescoping service cranes. NexStar™ is the latest in patented service crane technology that sets the standard for safety, performance, productivity and longevity.


Safety — the absolute safest service crane available, protecting people from injury and property from damage.
Performance — the capability to lift 100% of the crane's load capacity.
Productivity — fast and efficient load handling operations.
Longevity — proven in the field under heavy-duty demands, delivering long-term service life and lowest total cost of ownership.
Innovation. Safety. Productivity. Auto Crane — the brand that's proven decade after decade to have the lowest cost of ownership. Engineered First. Engineered to Last.
Telematics
Auto Crane was the first to integrate cranes with fleet telematics systems such as Telogis (now Verizon) to bring metrics that fleet managers need to help optimize trucks.
Auto Crane recently introduced Internet of Things (IoT) capability in the NexStar 4 cranes. The IoT option allows crane operators to use their cell phone to connect a NexStar 4 crane to the internet and get remote support as if a service tech is on-site from their local dealer or Auto Crane. This gives you more up-time and allows you to get quicker resolution to a possible issue.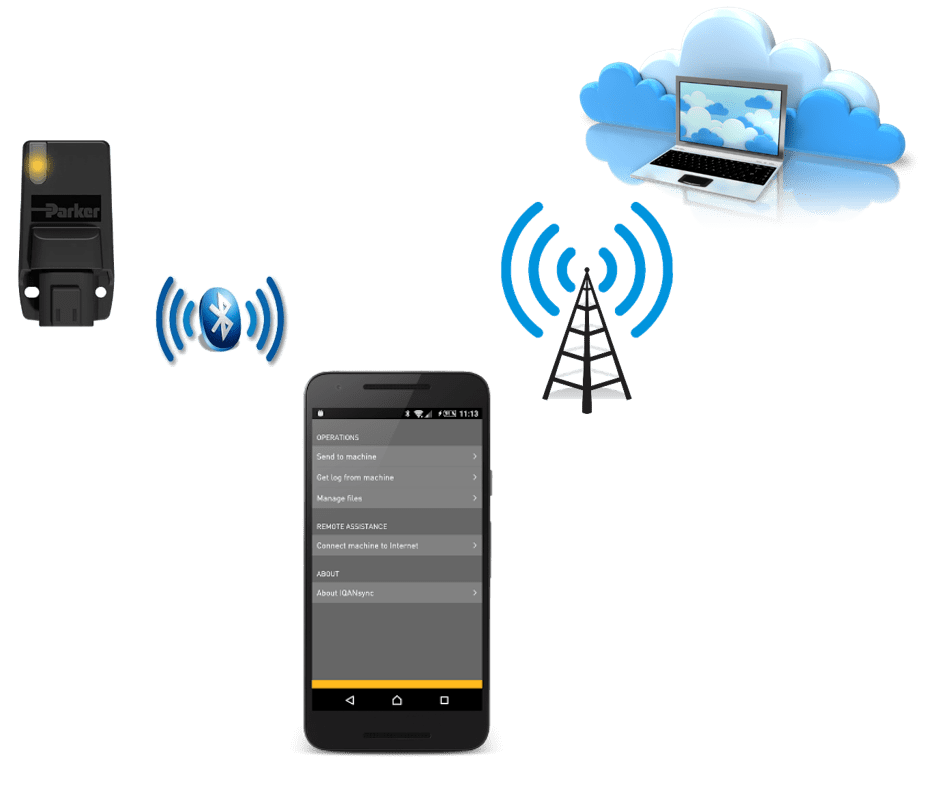 ---
Best Warranty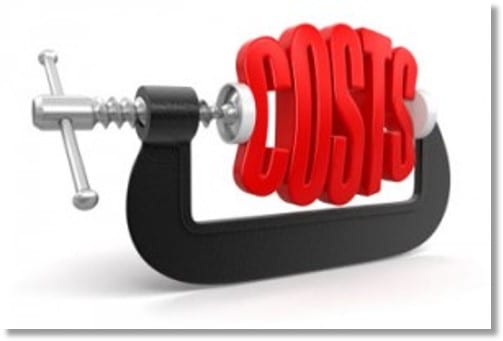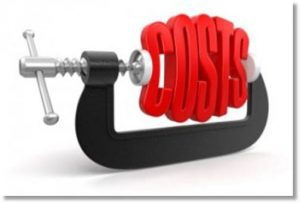 Auto Crane offers the best warranty in the service crane industry with a 2-year "bumper to bumper" warranty from time of in-service. Read the specifics of our warranty here.
Competitors only cover "major components" or "components they manufacture" leaving you to replace expensive electronic components. They also have "gottchas" like proof of maintenance required, or you have to buy their OEM maintenance supplies or the warranty is void. Some even require you to get pre-approval to fix your crane.
---
Cranes
Crane Models
Power Type
Moment Rating (lb-ft)

Lift Capacity (lb)

Control Type
Reach
Hoist Type
Available Options

EC-2
Electric
6,500
2,000
Hard-Wired, Non-Proportional
5 ft / 7 ft
Electric
Tall / Short Pedestal
EC-2x
Electric
6,000
2,000
Hard-Wired (non-proportional)
9 ft
Electric Worm Gear
EHC-3²
Electric-Hydraulic
10,000
3,200
NexStar Wireless, Independent Proportional
15 ft
Hydraulic Planetary
Tether, Boom: Manual, Hydraulic-Manual or Hydraulic, Continuous Rotation
Omnex Wireless, Non-Proportional
15 ft
Electric Worm Gear
Tether, Boom: Manual, Hydraulic-Manual or Hydraulic, Continuous Rotation
Hard-Wired (non-proportional)
15 ft
Electric Worm Gear
Boom: Manual, Hydraulic-Manual or Hydraulic, Continuous Rotation
EHC-4
Electric-Hydraulic
16,000
4,000
NexStar Wireless, Independent Proportional
16 ft / 20 ft
Hydraulic Planetary
Tether, Boom: Hydraulic-Manual or Fully Hydraulic, Continuous Rotation
Hard-Wired, Non-Proportional
16 ft / 20 ft
Electric Worm Gear
Boom: Hydraulic-Manual or Fully Hydraulic, Continuous Rotation
EHC-5
Electric-Hydraulic
25,000
5,000
NexStar Wireless, Independent Proportional
20 ft
Electric Worm Gear
Continuous Rotation
Tether, Boom Lights
Omnex Wireless, Non-Proportional
Continuous Rotation
Hard-Wired, Non-Proportional
Continuous Rotation
EHC-6
Electric-Hydraulic
36,000
6,000
NexStar Wireless, Independent Proportional
20 ft
Electric Worm Gear
Continuous Rotation
Tether, Boom Lights
Omnex Wireless, Non-Proportional
Continuous Rotation
Hard-Wired, Non-Proportional
Continuous Rotation
HC-3²
Hydraulic
10,000
3,200
Omnex Wireless, Proportional
15 ft
Hydraulic Worm Gear
Hard-Wired, Proportional
HC-5
Hydraulic
25,000
5,000
NexStar Wireless, Independent Proportional
20 ft
Hydraulic Planetary
Tether, Boom Lights
HC-6
Hydraulic
35,000
6,000
NexStar Wireless, Independent Proportional
20 ft
Hydraulic Planetary
Hard-Wired, Proportional Control
HC-7
Hydraulic
38,000
7,000
NexStar Wireless, Independent Proportional
20 ft
Hydraulic Planetary
Hard-Wired, Proportional Control
HC-7x
Hydraulic
43,000
7,000
NexStar Wireless, Independent Proportional
30 ft
Hydraulic Planetary
Tether, Boom Lights
HC-8
Hydraulic
49,000
8,000
NexStar Wireless, Independent Proportional
20 ft
Hydraulic Planetary
Tether, Boom Lights
HC-8x
Hydraulic
52,000
8,000
NexStar Wireless, Independent Proportional
30 ft
Hydraulic Planetary
Tether, Boom Lights
8406H
Hydraulic
50,000
8,400
NexStar Wireless, Independent Proportional
20 ft
Hydraulic Planetary
Tether, Boom Lights
HC-9
Hydraulic
59,000
9,000
NexStar Wireless, Independent Proportional or Hard-Wired (proportional)
20 ft
Hydraulic Planetary
Tether, Boom Lights
HC-10
Hydraulic
60,000
10,000
NexStar Wireless, Independent Proportional
25 ft
Hydraulic Planetary
Tether, Boom Lights
HC-12s
Hydraulic
60,000
12,000
NexStar Wireless, Independent Proportional
25 ft
Hydraulic Planetary
Tether, Boom Lights
HC-12
Hydraulic
85,000
12,000
NexStar Wireless, Independent Proportional
30 ft
Hydraulic Planetary
Tether, Boom Lights
HC-14
Hydraulic
85,000
14,000
NexStar Wireless, Independent Proportional
30 ft
Hydraulic Planetary
Tether, Boom Lights