NexStar 4

Auto Crane has made several improvements to the patented, market-leading crane control system:
Improved Productivity
Rugged Remote
Remote Troubleshooting
Fleet Management
Other Crane Updates
Improved Productivity
Automated Deploy and Stow
Auto Crane has another industry first… auto-deploy as well as auto-stow to make it faster to put your crane into use. We've made it so easy that little kids can put the crane into use. Auto-deploy brings the crane out of the rest and rotates the boom around to the right side of the truck and then releases the hook with traveling block.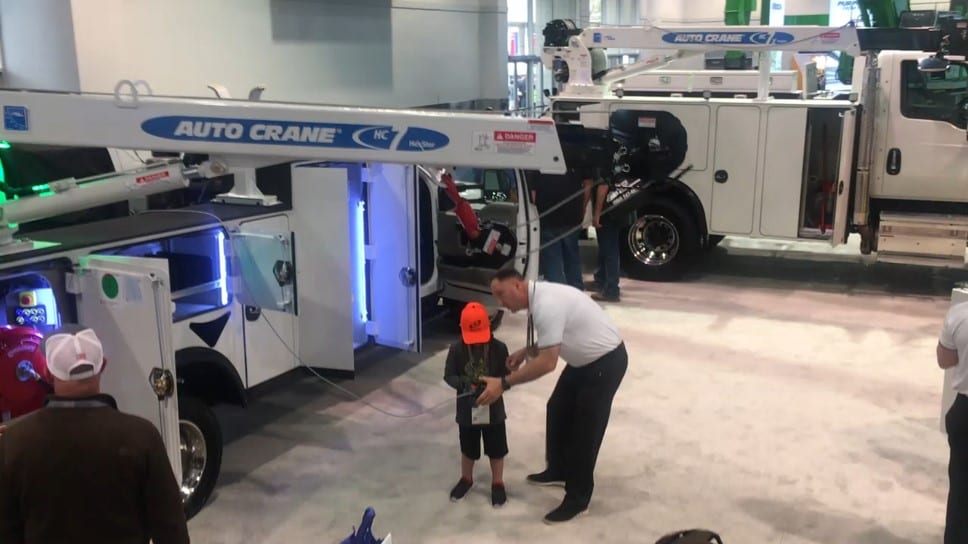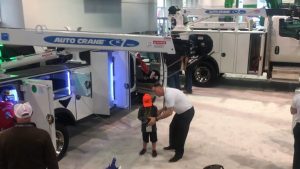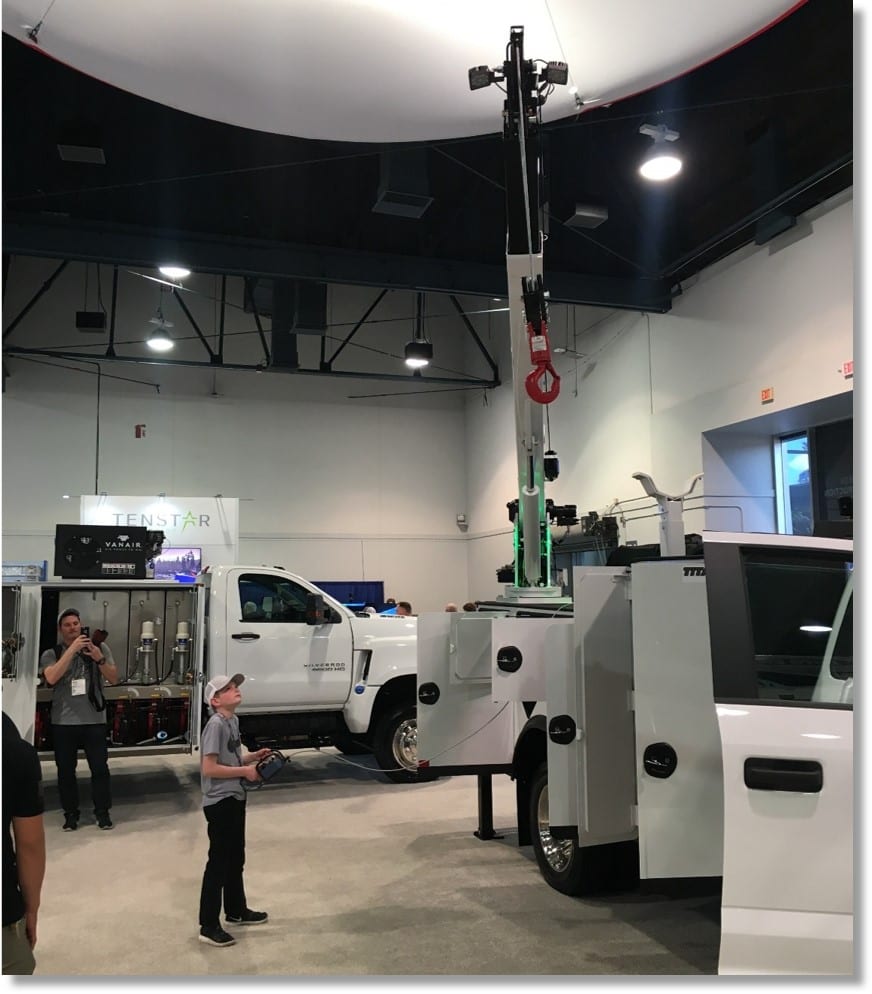 Improved Operation
Auto Crane was the first to introduce automated speed to slow the crane when loaded when NexStar was first introduced over 10 years ago. We've improved on this capability.
Improvements to the control were made to the operation of the crane the both speed-up and smooth the operation. You have to run a crane to see for yourself.
Rugged Remote
We've designed the new remote to withstand even more punishment, keep what mechanics like, deliver what they asked for and more:
Field-proven ruggedness and lighter weight

Even lighter by as much as 70% of the weight of competitor pistol grip remotes

Better ergonomics for one-hand operation alleviating fatigue
Rechargeable Li-ion battery
Larger color LCD with simplified interface

A bar graph quickly tells you how much capacity remains before an overload occurs
The message area tells you the status of the crane in plain text
Intuitive symbols make the the values stand out
---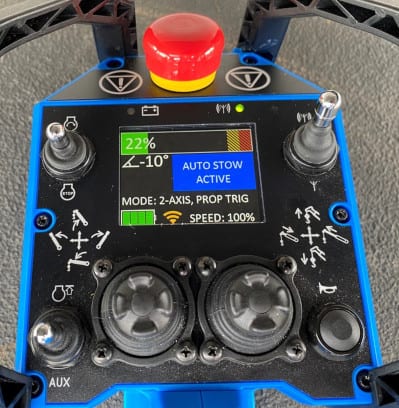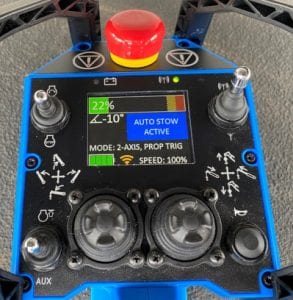 Lower cost repair and faster service
Docking station quickly charges the remote and doubles as a missing remote indicator

Operators are reminded when they've left the remote at the job site or on the back of the truck
Field Tested
Mechanics are complimentary of the improved ergonomics. Try the new remote for yourself and you'll experience what others are saying.
Field testing has proven the new remote is far more rugged. In one instance a remote was dropped from over 10 feet onto concrete, TWICE, and the remote did not sustain permanent damage. We don't recommend trying this with your new remote, but you'll be impressed with the punishment this new remote can handle.
Remote Troubleshooting
Auto Crane was the first to introduce remote troubleshooting with telematics capability. We've extended the capability with an alternate means of connecting. This is the "IoT" that everyone has been hearing about. Dealers or Auto Crane can remotely access the new NexStar cranes in real-time using an optional Bluetooth dongle and a mechanic's smartphone. The as-needed connection is a low-cost option for those who do not already utilize a fleet telematics solution.
Diagnose problems before arriving with mobile service
Change settings and tuning parameters
Update software remotely without special tool or trip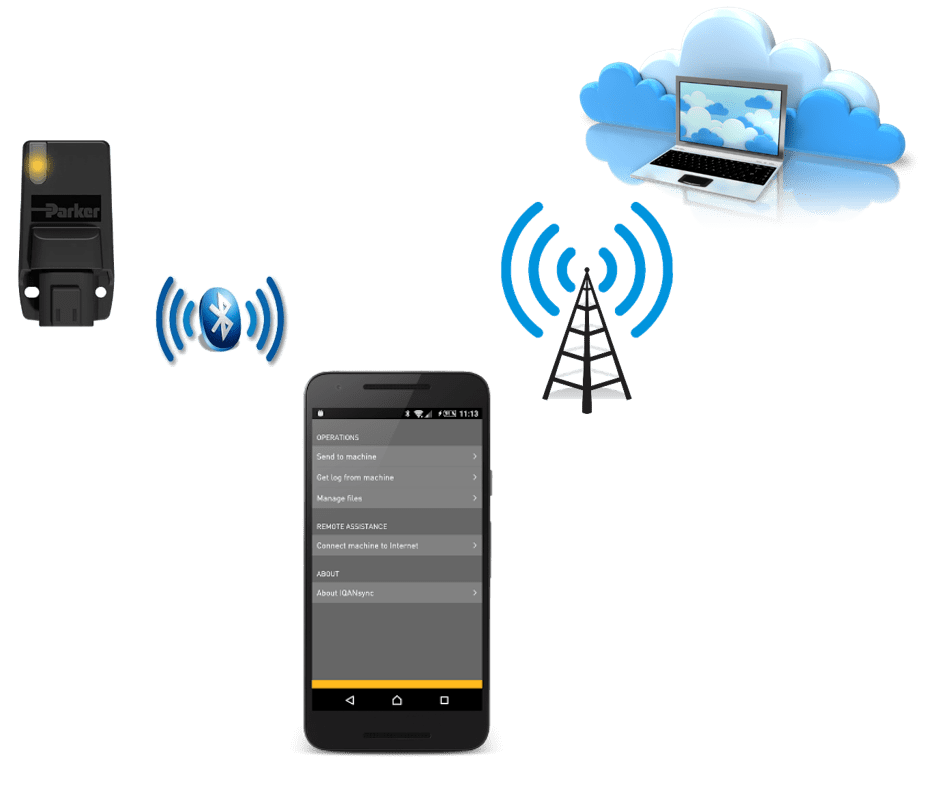 Dealers have additional access to settings and tuning parameters that can be adjusted without the need for a special service tool and laptop.
Fleet Management
Improved data logging is focused on the metrics that fleet managers want to see:
Crane utilization
Incident recording ("black box" log with 5 incidents)
Other Crane Updates
See other crane updates that have been made such as the open load hook attachment.