Fleet managers and mechanics agree that Auto Crane Titan bodies stand up to the most rigorous daily demands of safety, reliability, utility, efficiency and longevity. In fact, the innovative Titan crane body is engineered to out-last and out-work any truck it's mounted on. When paired with an Auto Crane service crane with the NexStar® crane management system, Titan bodies form the safest, strongest system out there. Confidently handle your load with our versatile Titan crane body capacities range from 16,000 to 85,000 ft-lb, and Auto Crane lifting options from 2,000 to 14,000 lb. Titan is the field-proven choice for the challenges you face every day.
---
Titan Connect™ and Power On Demand™
Check out Auto Crane's new electrical system, Titan Connect™, and the money-saving Power On Demand™ option.
---
Applications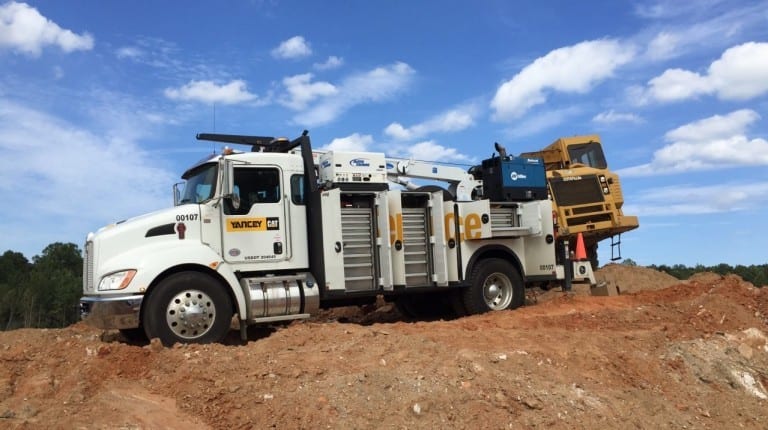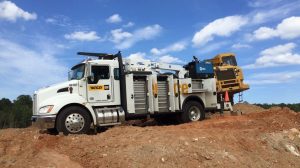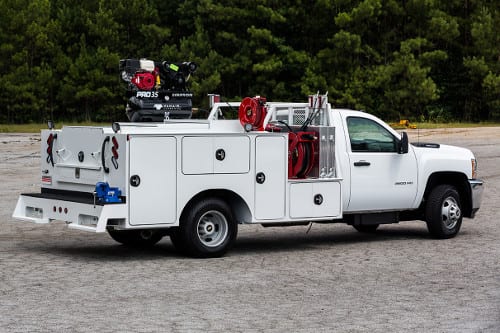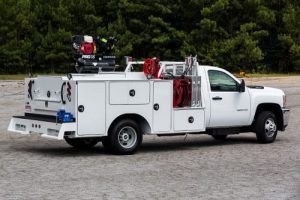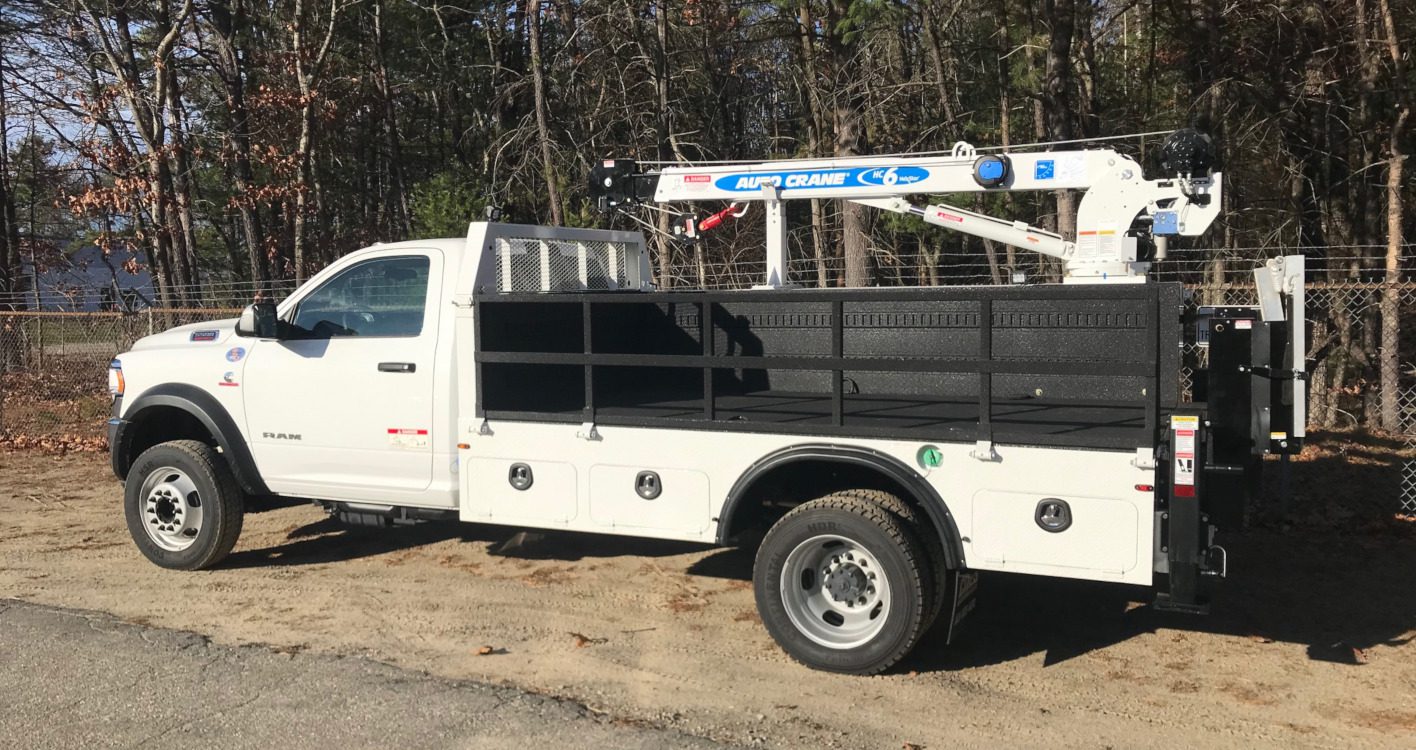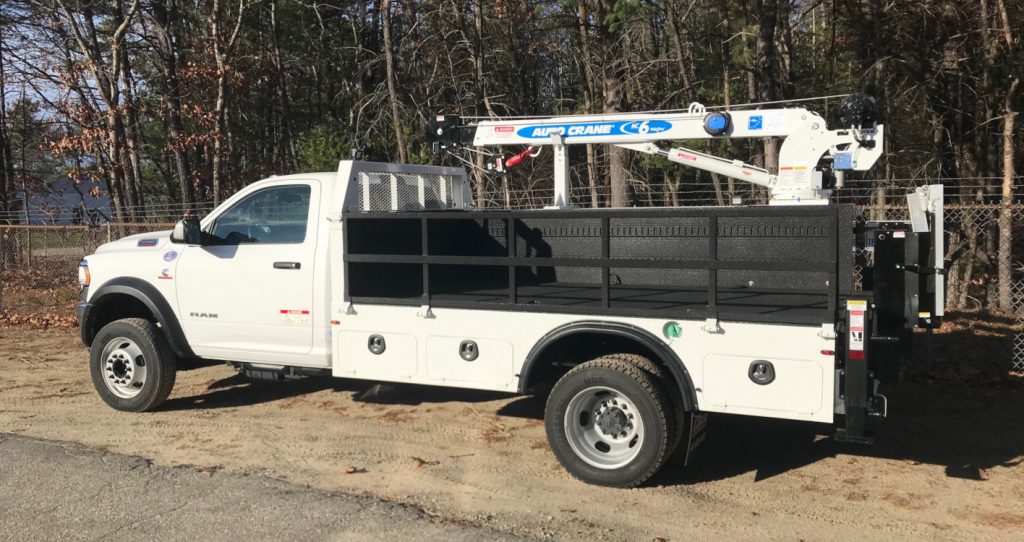 ---
Chassis-Body-Crane Selection
Make
Model
Class
GVW
Body
EC-2/2x
EHC-3.2
HC-3.2
EHC-4
EHC-5
HC-5
EHC-6
HC-6
HC-7/7x
HC-8/8x
8406H
HC-9
HC-10
HC-12s
HC-12
HC-14
Body
Make
Model
Ford
F-350
3
14,000
Titan 16
x
x
x
Titan 16
Ford
F-350
F-450
4
14,000
Titan 16
x
x
x
Titan 16
F-450
F-550
5
19,500
Titan 38
x
x
x
x
x
x
Titan 38
F-550
F-600
6
22,000
Titan 38
x
x
x
x
x
x
Titan 38
F-600
F-650
6
26,000
Titan 60
x
x
x
x
Titan 60
F-650
F-750
7
33,000
Titan 85
x
x
Titan 85
F-750
RAM
3500
3
14,000
Titan 16
x
x
x
Titan 16
RAM
3500
4500
4
16,500
Titan 38
x
x
x
x
Titan 38
4500
5500
5
19,500
Titan 38
x
x
x
x
x
x
Titan 38
5500
Chevy
3500 HD
3
14,000
Titan 16
x
x
x
Titan 16
Chevy
3500 HD
4500 HD
4
16,500
Titan 16
x
x
x
x
x
Titan 16
4500 HD
5500 HD
5
19,500
Titan 38
x
x
x
x
x
x
Titan 38
5500 HD
6500 HD
6
23,500
Titan 38
x
x
x
x
x
x
Titan 38
6500 HD
Kenworth
T180
5
19,000
Titan 38
x
x
x
x
x
x
Titan 38
Kenworth
T180
T280
6
26,000
Titan 60
x
x
x
x
Titan 60
T280
T380
7
33,000
Titan 85
x
x
Titan 85
T380
Peterbilt
535
5
19,500
Titan 38
x
x
x
x
x
x
Titan 38
Peterbilt
535
536
6
26,000
Titan 60
x
x
x
x
Titan 60
536
537
7
33,000
Titan 85
x
x
Titan 85
537
Freightliner
M2 106
6
26,000
Titan 60
x
x
x
x
Titan 60
Freightliner
M2 106
7
33,000
Titan 85
x
x
Titan 85
eM2
6
26,000
Titan 60
x
x
x
x
Titan 60
eM2
7
33,000
Titan 85
x
x
Titan 85
International
CV
4
16,000
Titan 16
x
x
x
Titan 16
International
CV
CV/CV515
5
23,000
Titan 38
x
x
x
x
x
x
Titan 38
CV/CV515
MV
6
26,000
Titan 60
x
x
x
x
Titan 60
MV
7
33,000
Titan 85
x
x
Titan 85
Hino
155/155DC
4
14,500
Titan 16
x
x
x
Titan 16
Hino
155/155DC
195/195DC
5
19,500
Titan 38
x
x
x
x
x
x
Titan 38
195/195DC
195h/195hDC
5
19,500
Titan 38
x
x
x
x
x
Titan 38
195h/195hDC
238
5
23,000
Titan 38
x
x
x
Titan 38
238
258LP/258ALP
6
25,950
Titan 60
x
x
x
x
Titan 60
258LP/258ALP
268/268A
6
25,950
Titan 60
x
x
x
x
Titan 60
268/268A
338
7
33,000
Titan 85
x
x
Titan 85
338
XL7
7
33,000
Titan 85
x
x
Titan 85
XL7
XL7
7
33,000
Titan 85
x
x
Titan 85
XL7